ACI-LAC congratulates the first country in the region to authorise the restart of regular passenger operations.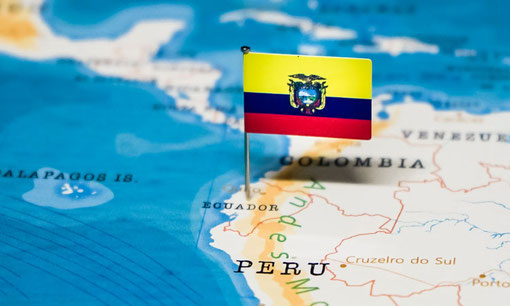 It has been one month since the reactivation of international and domestic passenger operations in Ecuador, where protocols and health protection measures are being applied to prevent the spread of COVID-19.
Airports Council International Latin America and the Caribbean (ACI-LAC) has been closely monitoring this process in the first country in the region to authorise the restart of regular passenger operations.
"We are pleased to see what is happening in Ecuador, especially at the international airports of Quito and Guayaquil, including Galapagos Airport which will restart operations in July. These airports have shown that the correct implementation of health measures and protocols allows the safe restart of air transport activities. So far, all operations in the country have been carried out without problems," said Rafael Echevarne, Director General of ACI-LAC.
He also congratulated the Government of Ecuador, the Municipalities of Quito and Guayaquil, as well as Corporación Quiport and TAGSA as airport concessionaires, for leading the effort to develop protocols.
"The coordinated work between the public and private sectors was key for the restart of air transport operations. It took many hours with ministers, undersecretaries and municipal representatives to understand their needs and for them to comprehend airport processes, so that all the actors could be convinced that it was possible to restart operations safely," mentioned Andrew O'Brian, President and Chief Executive Officer of Corporación Quiport.
Ezequiel Barrenechea, Vice President of TAGSA and President of ECOGAL, companies that manage and operate the José Joaquín de Olmedo Airport and the Seymour Airport in the Galapagos Island respectively, stated: "We are firmly committed to safety in our terminals and have taken all necessary measures to maintain high standards of sanitary protection for passengers and airport employees, both in Guayaquil and the Galapagos Islands. We know that the success of the revival of air transport depends on restoring passengers´ confidence".
Echevarne, explained that the success of the recovery in Ecuador will encourage other countries in the region to resume air transport, under the premise that air operations can be carried out smoothly by following biosafety recommendations; considering that airports are engines that boost the economy, generating more than 15,000 direct jobs in the case of Quito and Guayaquil airports, in addition to being key in the development of other activities like tourism, exports and business.