The opening of the new arrivals and departures hall is the most significant milestone to date in the redevelopment of LaGuardia Airport.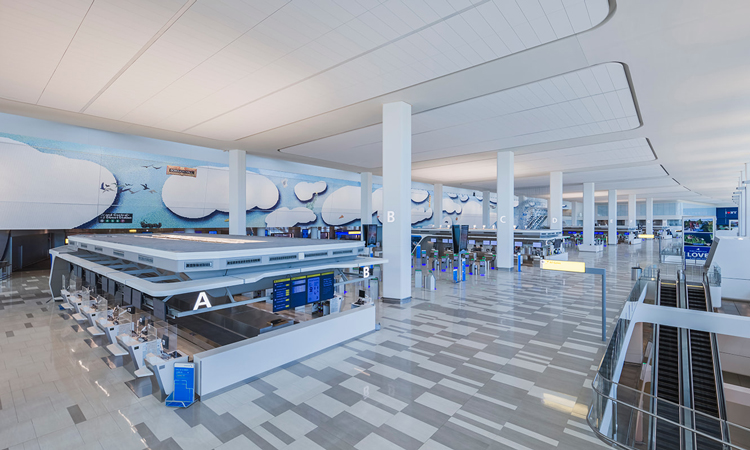 The new, state-of-the-art Terminal B Arrivals and Departures Hall at LaGuardia Airport (LGA) – the biggest milestone to date in the airport's ongoing $8 billion transformation programme – was officially opened to the public on 13 June 2020.
The project, which is one of the largest public private partnerships in aviation history, includes the demolition and replacement of every terminal and concourse at the airport, except for the historically land-marked Marine Air Terminal.
Governor of New York, Andrew M. Cuomo, said: "The opening of the new Arrivals and Departures Hall at Terminal B is the biggest milestone to date in the transformation of LaGuardia Airport into a world-class transportation hub that is worthy of New York State. As we continue to upgrade and modernise this airport for the 21st century, this new state-of-the-art hall will offer passengers a unique travel experience with new concessions, traveller amenities and art installations by four of the world's leading artists, while increasing space for passengers to move more safely and efficiently during and after the COVID-19 pandemic."