The heightened safety measures include an emphasis on contactless service, ensuring that passengers can travel safely during the COVID-19 pandemic.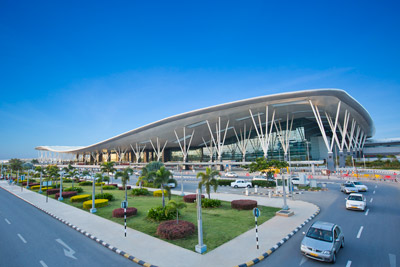 Bangalore International Airport Limited (BIAL) – operator of Kempegowda International Airport Bengaluru (BLR) – has announced that it has introduced heightened safety measures to ensure that food and beverage (F&B) and retail outlets are safe for passengers during the COVID-19 pandemic.
All retail stores will follow stringent hygiene measures, including fumigation and sanitisation. The staff and passengers will be screened on entry and a safe distance between staff and customers will be ensured. Passengers will be encouraged to use digital payments.
Measures include: Pre-ordering food to minimise waiting time; seamless takeaway or at-location delivery; contactless payments; and ensuring superior training of hygiene standards for all staff. All F&B outlets have contactless options to help travellers avoid unnecessary human contact at outlets and eliminate queues by pre-ordering through their smartphones.