Charles de Gaulle Airport is among 10 other aviation stakeholders to join EASA's programme to assess the effectiveness of its COVID-19 safety measures.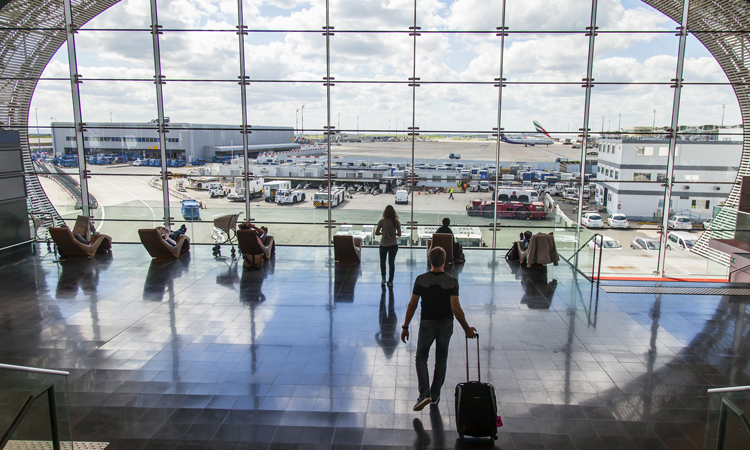 Paris-Charles de Gaulle Airport (CDG) is joining 10 other aviation stakeholders to abide by European Union Aviation Safety Agency (EASA) and European Center for Disease Prevention and Control (ECDC) COVID-19 guidelines.
These measures, largely implemented at Charles de Gaulle Airport since early May 2020, helped the EASA and ECDC to establish a pragmatic and comprehensive list of recommendations, aiming at ensuring health and safety standards for air passengers and aircraft/airport operators during the COVID-19 pandemic – among which can be found: ensuring social distancing throughout the entire journey; the reinforcement of cleaning and disinfection protocols; mandatory wearing of facial coverings; and practising all hygiene recommendations, etc. 
To monitor the implementation of those measures, the EASA launched a dedicated programme. The aim is to assess real-life situations concerned by EASA recommendations and to contribute to establishing a new sanitary standard at a European level, but also worldwide. The psychological dimension and the perception of those measures by the passengers will also be examined in this analysis.
To this end, Paris-Charles de Gaulle Airport is joining forces with airlines – such as easyJet on Nice and Toulouse routes, and Wizzair on Budapest routes – as well as Groupe ADP (who are also collaborating with Air France) to implement sanitary measures aligned with EASA recommendations in order to offer the best security standard.
In addition, since 28 May 2020, three 'sanitary corridor' test flights have been carried out between Paris and Reunion Island, where passengers must comply with a 14-day quarantine. Those experimentations involve the two airports, as well as airline partners – Air Austral and Air France – and the French Civil Aviation Authority (DGAC).
'Sanitary corridors' must guarantee to the destinations served that passengers do not display any COVID-19 symptoms prior to their departure, nor that they will be exposed to the virus during the journey, thanks to the implementation of the EASA recommendations. In order to ensure this, passengers are screened upon arrival at the airport. Consequently, airport and airline measures are harmonised between the airports of departure and arrival and certify that sanitary standards are met at every step of the journey for maximal protection.