Opened in 1948, John F. Kennedy (JFK) International Airport is the largest in New York and is seen by many as the world's first international air hub. Today it is a marvel of engineering, boasting six operational passenger terminals with 128 gates and four runways. In 2018 it accommodated more than 61 million passengers. At its peak in 2019, 39,000 flights were handled in both July and August – a stark contrast to the 73 daily flights handled at the beginning of the 1950s.
In February New York State Governor Andrew M. Cuomo announced the latest phase of his JFK Vision Plan to transform the airport into "the unified, interconnected, world-class airport that New Yorkers deserve". He said subject to board approval, an agreement had been reached to dramatically expand Terminal 4, a key step in the transformation of JFK into a 21st Century global gateway. Negotiations took place between The Port Authority of New York and New Jersey, Delta Air Lines (Delta) and the terminal's operator JFK International Air Terminal (JFKIAT).
The expansion plan
The $3.8bn plan will see the arrivals and departure halls undergo renovation, upgrades to the existing concourses, a concourse expansion that will result in the addition of 16 new domestic gates, and improvements to the facility's road network.
Understanding the Covid-19 outbreak, the economic impact and implications for specific sectors
The additional 500,000ft2 expansion will offer greater seating capacity and introduce newly designed restroom and baggage claim facilities, as well as new narrow-body gates. As part of the work, ticketing areas and security checkpoints will also be modernised. Technologies will be incorporated to enhance the customer experience, while a children's play area and additions to the food and retail offering will complement the new design. In the terminal's Concourse A, a new Delta Sky Club will be introduced. Access to the terminal, which already handles a third of the airport's entire airport traffic, will also be redeveloped.
The work has been designed to be as environmentally friendly as possible, including the use of energy-saving lighting and equipment, the capture and reuse of rainwater and a commitment to use electric vehicles. The New York Governor's Office said the project includes charging stations for electric ground service equipment at all new gates and a de-icing recovery system to capture spent de-icing fluid.
What this means for Delta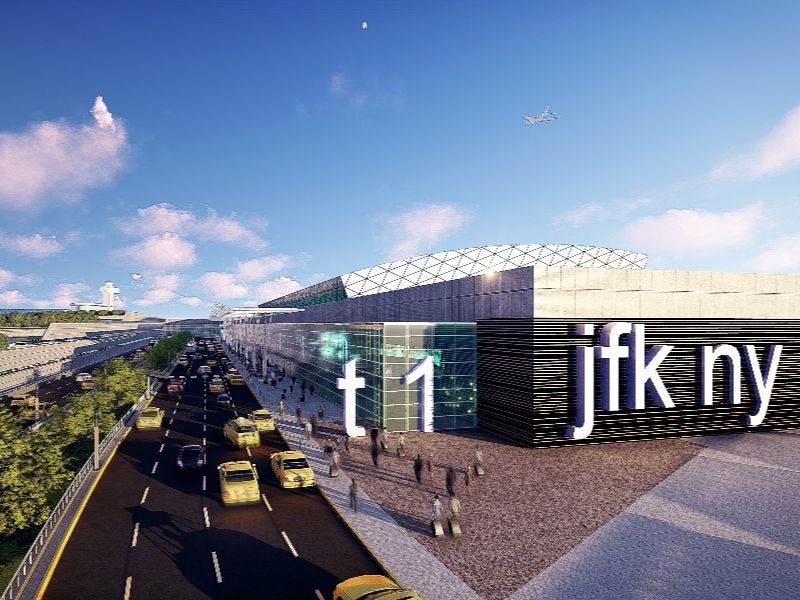 Once the expansion is completed, Delta is expected to consolidate its operations at the terminal in early 2023. At present the carrier operates out of Terminal 4 and 2, using 11 gates, providing almost 100 routes to 30 international destinations. In 2013 Delta opened its international gateway at Terminal 4, costing $1.4bn. Once the project is completed, and after Delta has transitioned into one terminal, Terminal 2 is earmarked for closure and demolition.
The company has enjoyed a successful decade in the Northeast US, achieving growth in its presence of 65%, which includes its operations out of LaGuardia Airport where it has 275 daily flights.
"Delta is investing more in airport infrastructure today than at any other time in our history," said the airline's CEO Ed Bastian. "With transformational projects now underway at both JFK and LaGuardia, we're creating the airports our New York customers have long deserved," he continued, adding he was looking forward to working with partners "to deliver a truly superior experience at JFK Terminal 4 that cements its status as a world-class global gateway for Delta customers".
What is the JFK Vision Plan?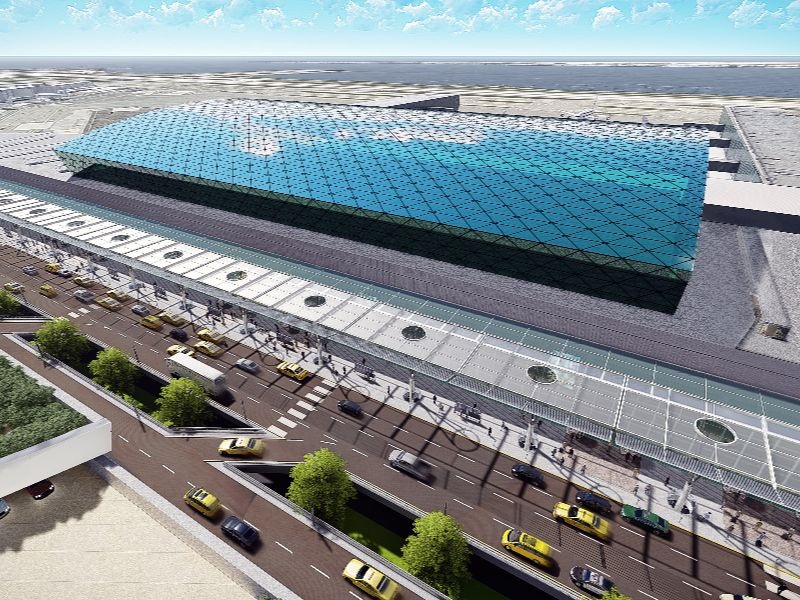 At the beginning of 2017, Governor Cuomo unveiled his strategy to overhaul the airport. The plan included proposals to enhance connectivity between the airport's terminals, ultimately leading to the demolition of older buildings. It called for better use of space, modernisation of facilities, improved parking and increased capacity on the AirTrain JFK system, as well as more gates and greater access via the road network.
Just under two years later Cuomo announced what he called a "historic commitment to advance the JFK Vision Plan and build two new world-class international terminal complexes on the airport's north and south sides", costing $13bn. It aimed to transform traveller experience from curb to gate and increase passenger numbers by 15 million a year.
It was hoped the plan would help support local communities and businesses too, including a number of social initiatives to create employment opportunities and programmes to work with former offenders to offer them a "second chance".
Announcing the latest phase of the plan Governor Cuomo said: "The Terminal 4 expansion will be another milestone in the transformation of JFK Airport, with upgrades that will give passengers the world-class experience they expect when flying into New York." 
In 2013 the terminal completed its first phase of redevelopment, adding 457,000ft2 of capacity. Two years later Concourse B was opened, adding 11 new gates and 80,000ft2, to be followed by a brand new look throughout in 2016. Today it employs 12,000 people, serves 21 million passengers a year and is home to 34 airlines. More than 2,000 taxis are despatched from its indoor rank daily, and 1,000 bags are checked an hour (or 8.4 million a year).